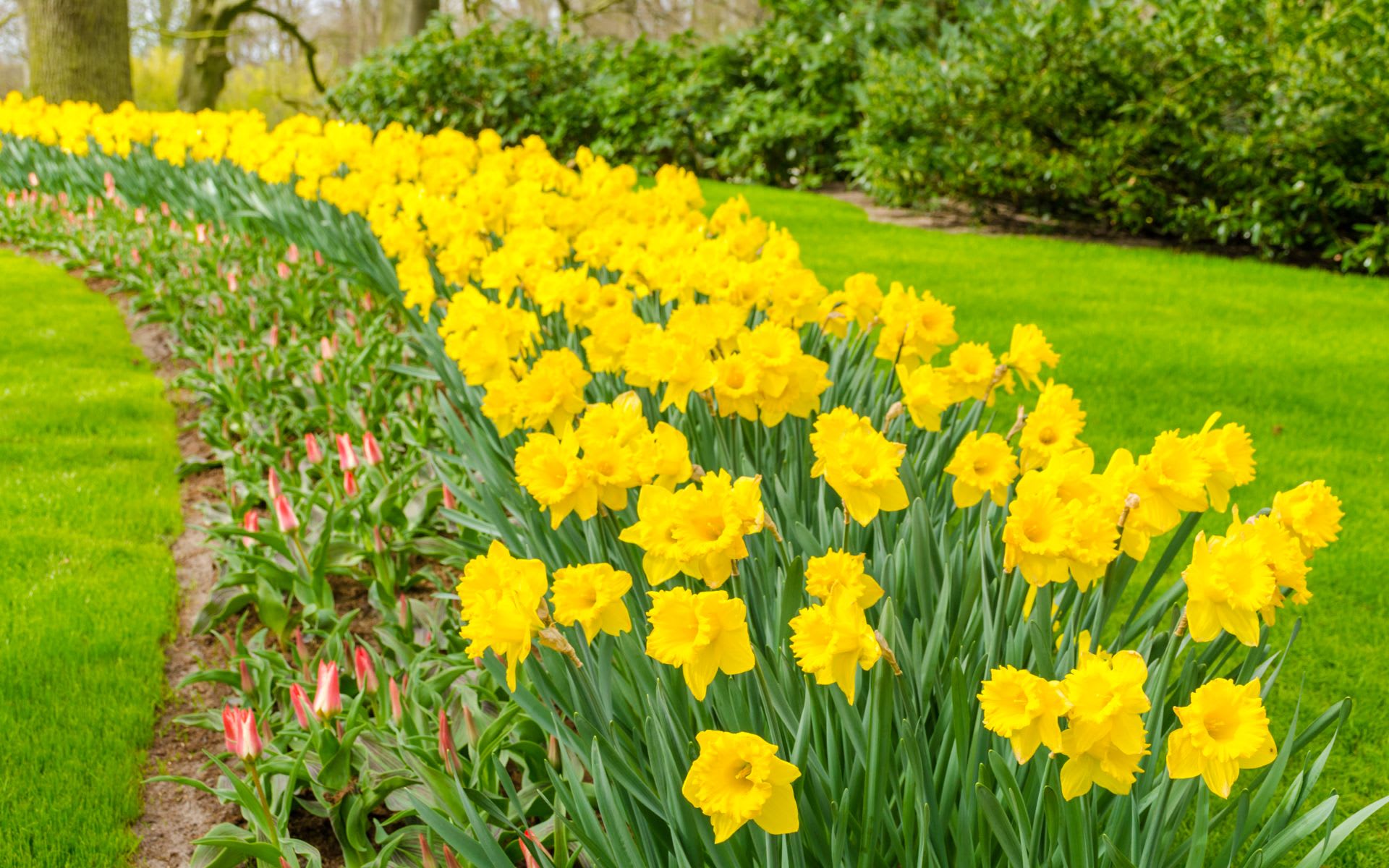 Photo by Rob3rt82 via Shutterstock
As temperatures start to drop, many people are focused on Autumn plants like pumpkins and apples, but now is the best time to plant bulbs for your favorite spring and summer-blooming flowers. The cool fall and winter temperatures are necessary to prepare the bulbs to grow properly in the spring. When you stop hearing crickets chirping outside, and the overnight temperatures drop towards 45 degrees, you've reached the correct time for planting.
Your Planting Choices
Tulips – The most beloved bulb of spring, experts say it's best to plant these during November in most areas. By this point, the fungi in the soil that might attack the new bulb are dormant for the winter, and squirrels won't be bothered to dig for them.


Garden Mums – A favorite for both fall and spring, you'll get best results with mums planted early in the fall season. They will bloom in your garden through the fall and, in moderate climates, can easily survive through the winter for spring blooms as well.


Peony – These beauties bloom across the whole spring season, so set them up in groups when you're planting this fall. Make sure you don't plant your peonies too deep, though. Stick to just two inches below the surface, or they may not flower at all.


Garlic – This popular bulb is a great one to grow yourself. You'll get the largest garlic bulbs if you plant them during the autumn. Your goal here is to let the roots grow into the soil but not to let the garlic actually sprout. Try to plant them around five weeks before the ground is expected to freeze. They need some insulation to keep them warm and promote further growth, so add a layer of straw on top.


Giant Allium – These baseball-sized bulbs are perfect for fall planting. In spring, with flowers nearly a foot wide and up to four feet in the air, you will have a truly impressive display. Don't clump them too close together, however. Instead, shoot for six to eight inches apart and get those bulbs in the ground as close to eight inches deep as possible.


Daffodils – A lovely bright, yellow splash in your garden, these flowers are like summer sunshine. Each bulb should be planted twice its height below the soil. For example, a three-inch bulb should be planted around six inches deep. Want more than just the standard yellow? No problem! Daffodils come in a variety of colors from pale, whitish-yellow to deep gold.
If you're thinking of a spring sale, fall is the best time to get your garden ready. Research plants local to your climate for the best results and ask your real estate agent for curb appeal layout advice or the name of a reliable landscaping company for professional help.